Welcome to PDQ Signature Systems, home of the fastest, easiest & best POS available!
Our multi-award winning PDQ POS is the top rated Pizza POS, Quick Service POS, Bar POS, Delivery POS & Fast Casual POS.

Whether you're a single store or multi-unit franchise/chain,

contact us

or call 877-968-6430 today to learn why thousands of our loyal customers say the

feature-rich

PDQ POS is the BEST POS in the restaurant industry.
---
We received the "
POS Pacesetter Award
" for innovation and excellence in POS from the
Retail Solutions Providers Association
& Retail CIO Outlook magazine named us a "
Top 10 Retail POS Solution Provider.
"
---
We Offer A Full Range of Innovative HARDWARE:

---
Our Customized SOFTWARE Solutions Include:

---
Best-in-class PCI COMPLIANCE and CYBER-SECURITY:

We are the ONLY point-of-sale provider with a Unified Security Intelligence platform that offers best-in-class cyber-security for your store's entire environment!
We can safeguard your business from cyber-attacks and keep you fully PCI compliant.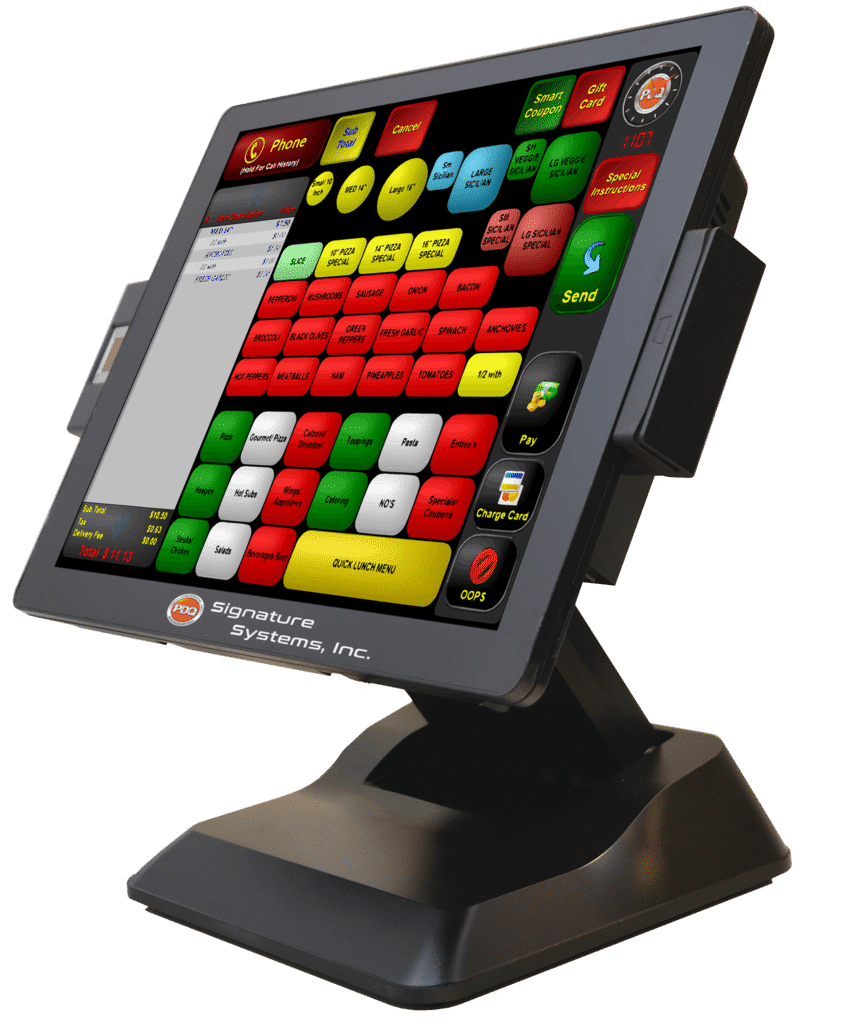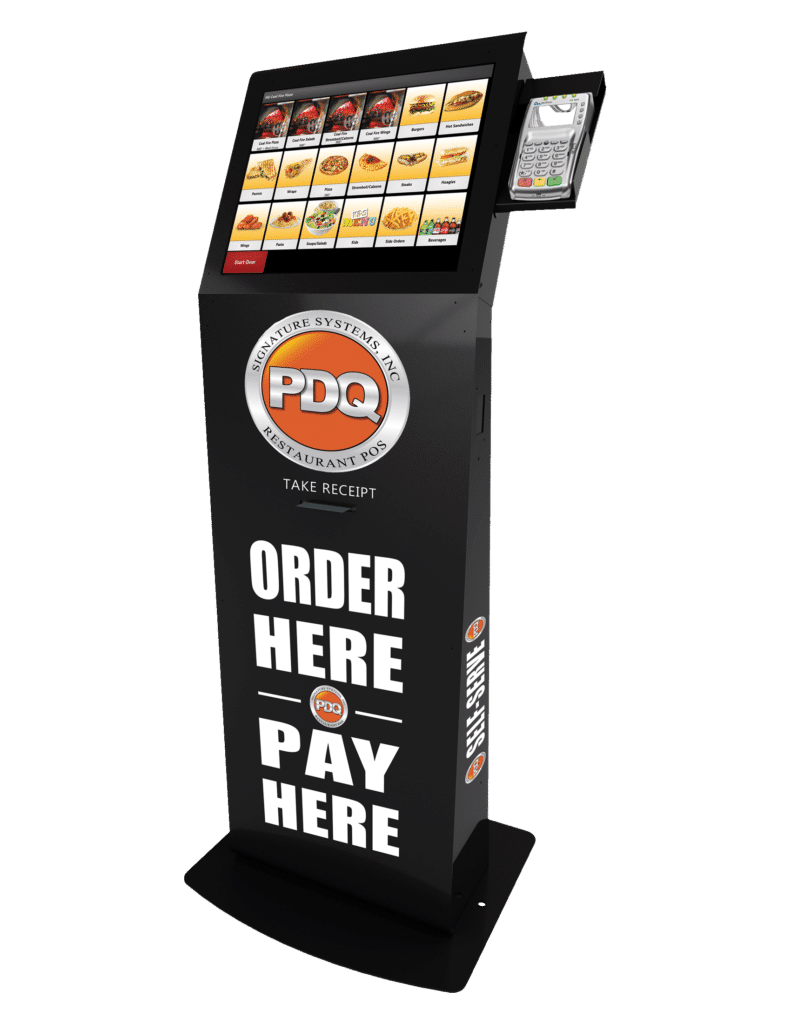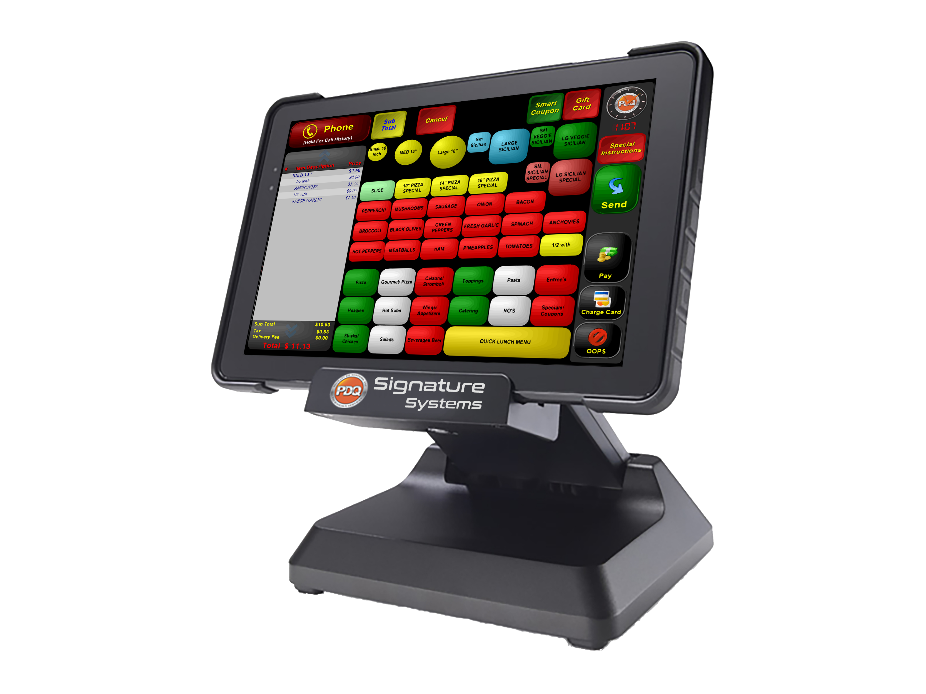 Why PDQ POS?



MEASURABLY INCREASE SALES

ENHANCE the CUSTOMER EXPERIENCE

MAKE INFORMED COST-SAVING BUSINESS DECISIONS

OVER 31 YEARS IN BUSINESS with THOUSANDS OF CUSTOMERS
The (Many) BENEFITS of PDQ POS include:
Saves time, up to 10-15 hours a week

Saves effort, both front-end and back-end

Saves costs, including labor

Allows you to serve more people more quickly and more efficiently

Provides essential information about the health of your store(s)

Excellent return on investment (prompt payback!)

Proven to help GROW YOUR BUSINESS
PDQ Signature Systems

has been validated by Visa and Mastercard
as a Qualified Integrator/Reseller and Security Service Provider.

"We spent a lot of time looking over many POS systems to find the right fit for our quick service and delivery pizza shop and bakery. We chose PDQ POS and Signature Systems because they were designed by a pizza guy for a pizza/delivery operation and had the best features to fit our business. After a couple years of operational success, we know that we made the right choice!"

"The PDQ POS system is perfect for our operation. PDQ streamlines our customer interactions and helps us move our customers through the counter line and helps our employees take delivery orders quickly and efficiently. When we first started rockin' the PDQ system, we increased our employees accuracy and efficiency immediately when dealing with phone and delivery orders. We can now process more orders quickly and get our food to our customers faster, thanks to PDQ."

"Service and support has been excellent. The on-site installation specialist was professional and knew the system inside and out. He stayed until we were up and running and the phone support has always solved our few tweaks on the spot. We couldn't be happier with our experience."

"PDQ POS has made the Blue Moon Bakery and Pizzeria more money with less hassle than our previous POS system and we would recommend it without reservation. We can confidently say that we made the right choice when we chose PDQ."
"EMPLOYEE OF THE MONTH" TV AD
MULTI-AWARD WINNING COMPANY
Signature Systems is Honored by Retail CIO Outlook Magazine as "Top 10 Retail POS Solution Provider"


PDQ POS was nationally recognized for
impacting the marketplace through
industry-leading POS solutions.

"This honor is yet another proof point for our top rated POS and its accompanying PDQ cyber-security platform," said John White, Signature Systems EVP/CTO.

---
Signature Systems Receives "POS Pacesetter" Award from RSPA & Business Solutions Magazine

Because of our innovative and prominent work in adopting a PCI compliant mobile EMV solution, including EMV pay-at-the table and pay-at-curbside, we were recently awarded the Point of Sale Pacesetter Award at RetailNow, an annual conference held by RSPA, the Retail Solutions Providers Association.
Business Solutions Magazine (BSM) partnered with RSPA for this award, which recognizes the most innovative solution providers in the POS ecosystem.

"We are very excited to recognize solution providers who are advancing our industry," said Mike Monocello, chief editor of Business Solutions. "PDQ Signature Systems exemplifies the kind of innovative mindset that we write about in our magazine and on our website."
---
Signature Systems is Featured in Corporate America


John White, EVP and CTO of PDQ Signature Systems, tells us more about the solutions the firm provides and how it is key in today's fast-paced digital age.